Mandela Museum Welcome Centre - Mvezo - Eastern Cape - South Africa

Design - 2020/21
Anticipated start of construction  - 2022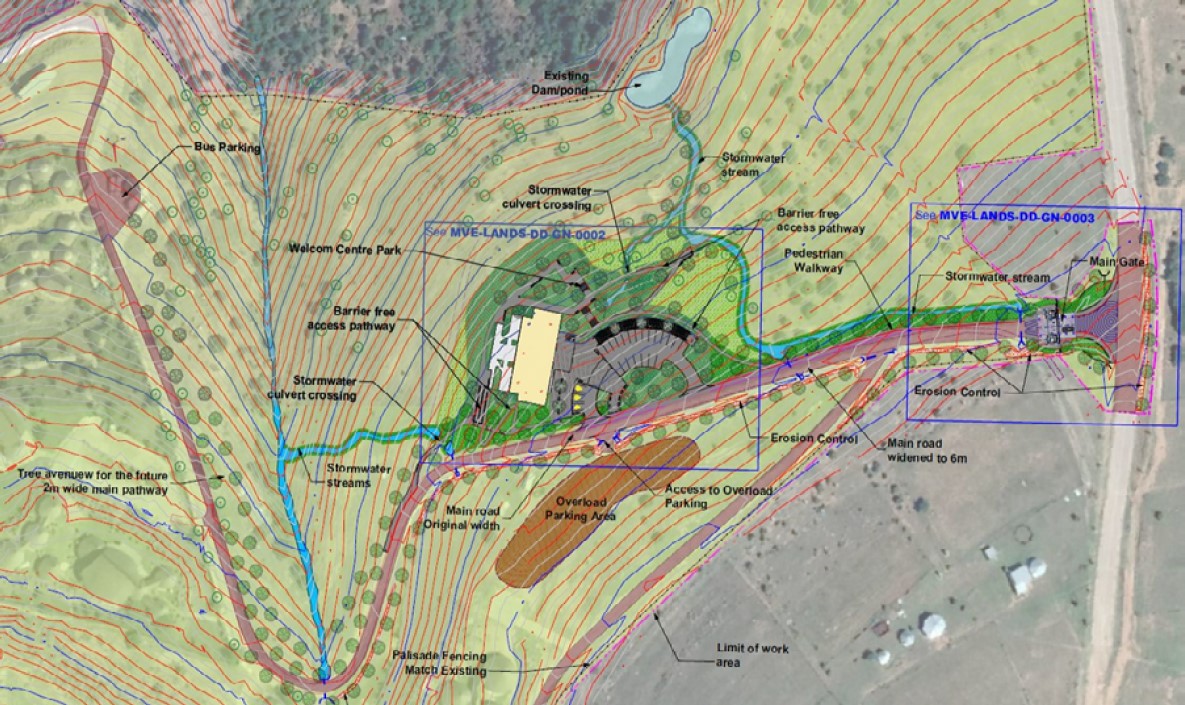 Mvezo is the birth place of Mandela. The existing museum and associated facilities needed modernizing and improvements to this World tourism destination.
Pawel Gradowski working in conjunction with Silverhorns Consulting and MVE Engineering was commissioned to develop a new masterplan that will incorporate:
• new entry gateways to the site
• new park adjacent to the existing Welcome Centre
• parking area for the visitors
• improvements to the storm water management infrastructure
• create a friendly setting for the visitors
Other critical objectives of the proposed solution had to:
• maximize job-creation for the local community
• protect and/or improving local environment
• maximize rainwater harvesting opportunities
• incorporate bio-filtration systems into the site drainage

Pawel Gradowski took the role of the leading landscape architect and provided the masterplan design for the entire site and the detailed construction drawings and specifications for the implementation of the Phase One area. The project completed its approval process in 2022 and is now awaiting the start of the construction phase.