Matlala Park - Sport Amenities and Constructed Wetland - Ekurhuleni

Design - 2019
Construction - 2020/21
The Matlala Park is located within the Kwa-Thema community. The upgrades to the previously completed phase of this project required landscape design for the development of three main components:
• Sport and recreation elements including a skate park, a large play field, a multipurpose sport basketball and tennis courts.
• Extension to the existing system of pathways,  including a new linkage of the park with the adjacent road via two, new pedestrian bridges over an existing stormwater channel.
• Cost-effective and practical solution to the significant pollution of the channel that was contaminated with raw sewage and trash.
Pawel Gradowski's new design provided innovative solutions to these challenges, which also maximized local job-creation, new skills training opportunities for the local community and included creative solutions to the bio-filtration and trash catchment requirements. Two new pedestrian bridges and a system of pathways allowed for easy access to this new park with valuable sport and recreational amenities.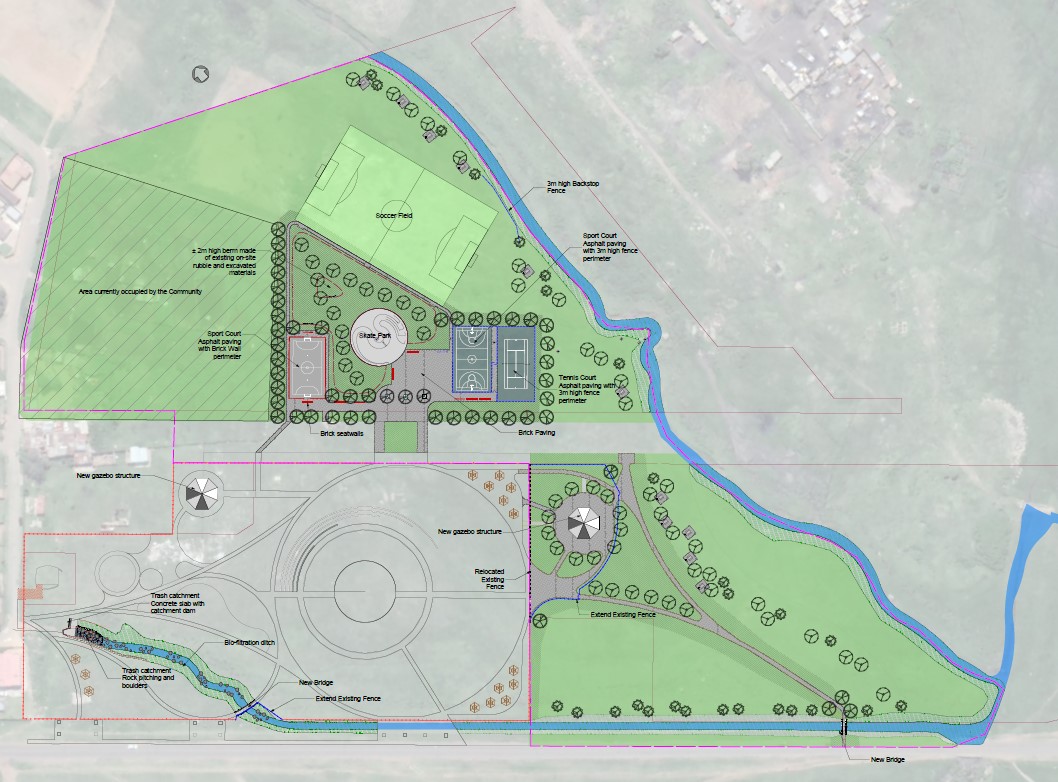 Area of the constructed wetland within the polluted stream along the road