Indwe Park - Johannesburg

Design - 2021
Installation completed  - 2022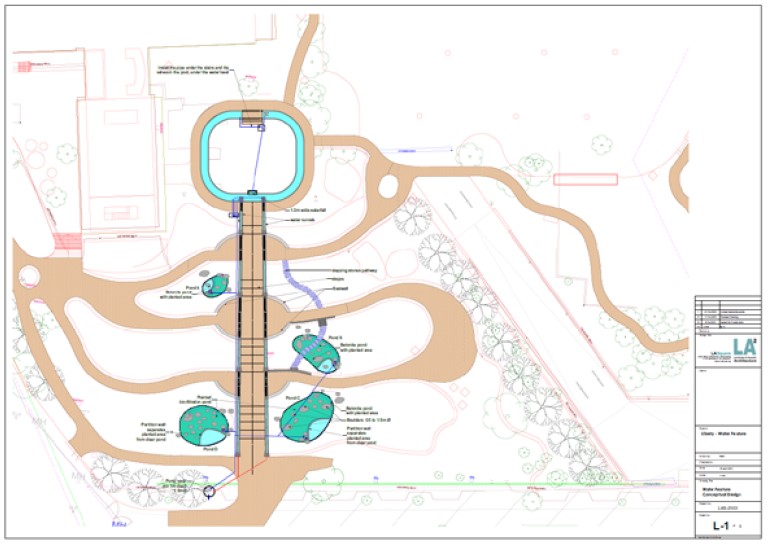 Indwe park is located within the grounds of the head quarters of Liberty Life  and neigbours the University of Witswatersrand. Working with the team that included Batley and Partners as the leading architects and James Delaney as the artistic consultant, LASquare provided the design for an elaborate water feature and hard landscape elements for the adjacent areas. 3D modeling for the proposed solution was created by LASquare to support the presentation of the conceptual design.
The central walkway with cascading water channels on either side and the easy accessible meandering path was designed to create the main focal point of the park. To invite visitors to engage with the water, the recirculating system incorporates waterfalls and bio-filtration to naturally keep the system clean and chemical-free.
The main concept of this park was to create a safe and tranquil hub, away from the bustle of the inner city for students, workers from nearby offices and the public.