Horwood Farm Park - Lake rehabilitation - Ekurhuleni

Design - 2020
Under construction - 2021/22
Horwood Farm Park, located within the Edenvale community, had been recently upgraded with a new set of recreation amenities and associated system of pathways. After the phase one work had been completed, Pawel Gradowski had been appointed to provide a landscape design for the overgrown and undeveloped portion of the park that included a series stagnant, polluted ponds and the river meandering between large, invasive trees.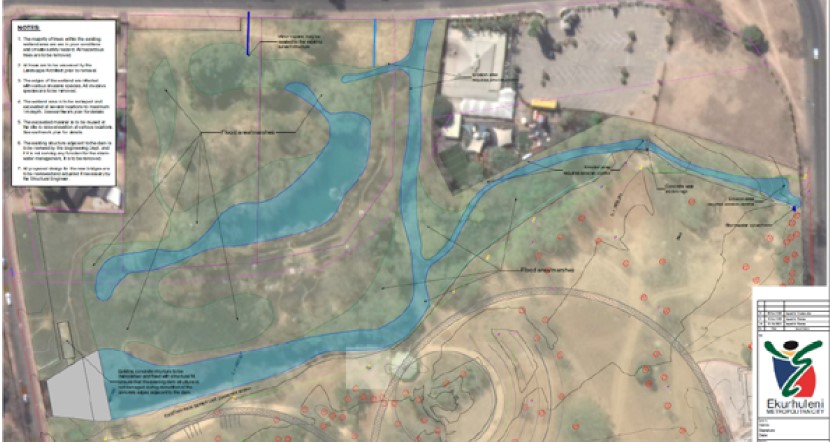 Pawel Gradowski provided the new landscape design that included the hydrological and environmental analysis of the area, and provided solutions that resulted in developing an attractive extension of the existing park.
The new design included:
• revisions to the shape of the river and creation of a large attenuation pond
• creative solutions for slowing down the flow of the river
• new measures for erosion control that protected the river banks
• a large constructed wetland
• a birds-sanctuary island
• three pedestrian bridges with a series of paved pathways that invite visitors to safely explore the natural section of this park.


Invasive species within the stagnant, polluted ponds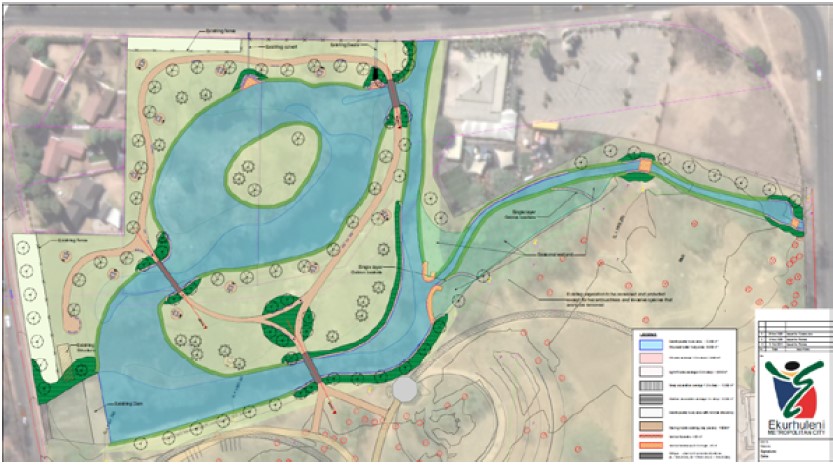 View of the lake restoration area during construction