Blesbok Park - Community Park with Constructed Wetland - Ekurhuleni

Design - 2019/20
Construction - 2020/21
The Blesbok Park within the Tembisa neighbourhood has been developed within a large open space that encompasses a heavily polluted stormwater channel located between three low-income communities.
The two main objectives to the design were:
• to address the stormwater pollution of Blesbok stream that is flowing into the Jukskei river
• to provide a recreational facility for the neighbouring three communities.
The masterplan for the project developed by Pawel Gradowski working in tandem with Silverhorns Consulting, resolved these issues by providing landscape design that incorporated:
• trash catchment structures that capture debris flowing in to the stream from the adjacent streets
• an extensive bio-filtration system of plants along the reshaped stream banks that will reduce its flow rate and absorb several pollutants dissolved in the water
• playgrounds and various recreation amenities
• a network of trails and several pedestrian bridges linked the three  communities by providing easy access to all shared amenities and inviting visitors to engage in active recreation.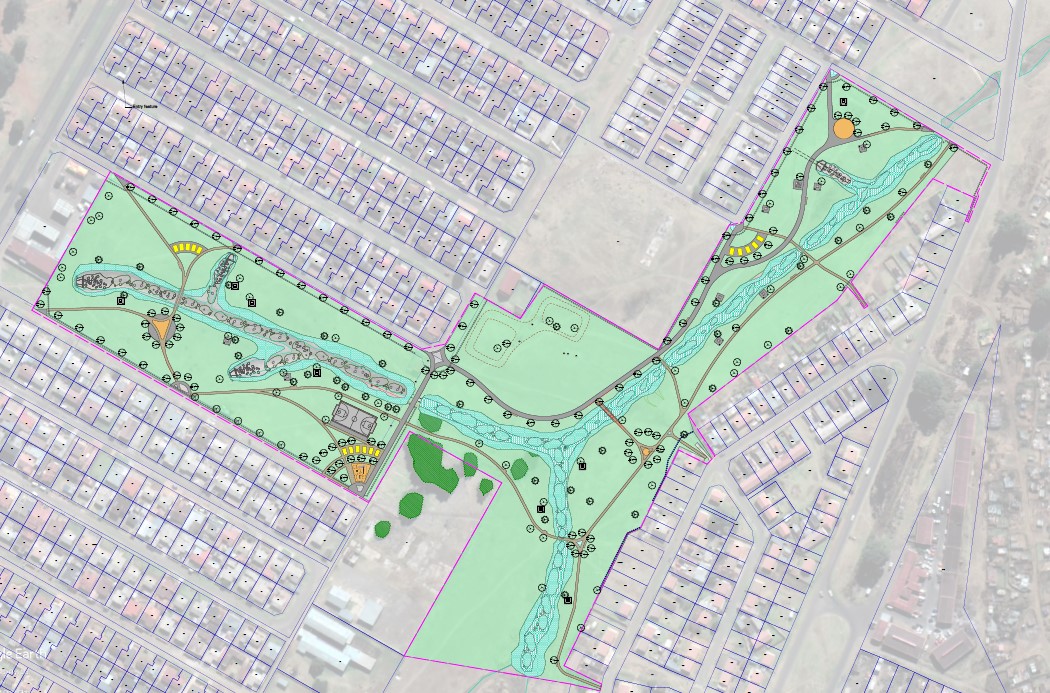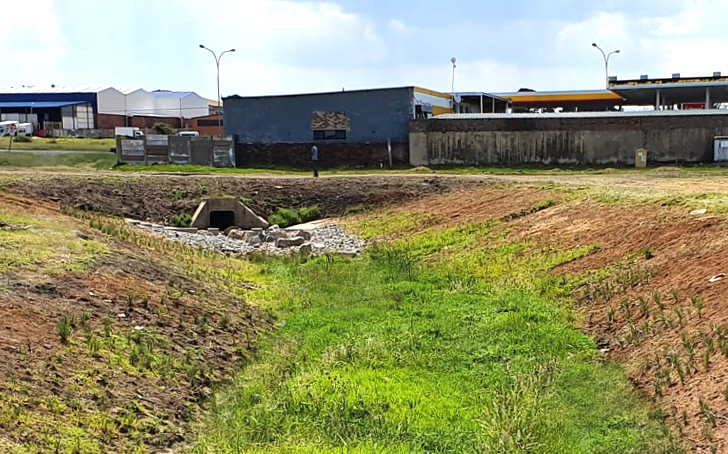 Area of the constructed wetland within the polluted stream running through the park